The event that occurs after the Konoha Conquest, your job is to attack Konoha trying to take it from the defending Guild. The event takes place from 20:59 to 21:30 (Chicago GMT-6).There are 2 gates you have to break by draining all the health in the health bar. If you break the first one, you get to the next one.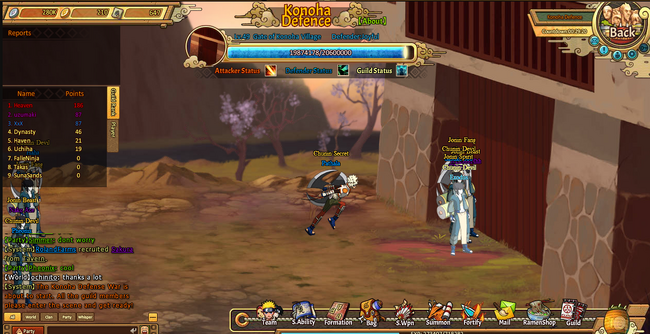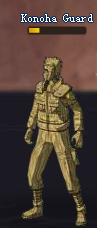 When you go to the Gate, there will be a list of defenders. You can challenge them or they can challenge you. When the battle is over, there will be a report telling you if you won or lost. When there are no defenders, you can proceed to attack the Konoha Guard. He gains 20 fury points every time he attacks, so it will take 5 rounds before he uses his fury attack, which will kill all of your team members at the same time.
At the end of this activity, guild chests are sent to the top guilds.