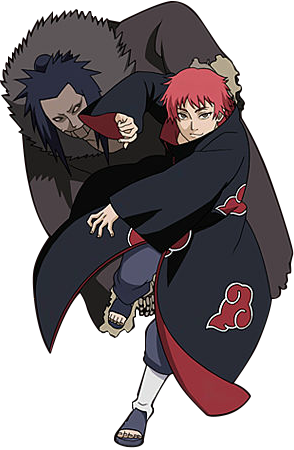 He is Chiyo's grandson, also known as Sasori of the
Red Sand. Characterized by red hair, and has been transformed into a puppet body. He believes "Art is eternal beauty," which is totaly different from Deidara's concept "Art is an explosion."
Rating

Details
Type
Genjutsu
Formation
Support
Force
80

Growth: 2.5

Chakra
80

Growth: 2.7

Agility
80

Growth: 2.6

Power
160

Growth: 2.5

Talent
AGI Talent


Increase certain Agility by percent. (15% Agility)

Skill
Sand Iron


Attack enemy support, growing rate 60%, decrease enemy's Fury by 50. There is a big chance to control enemy for 3 rounds. Control probability is affected by level difference.
Source
Versions